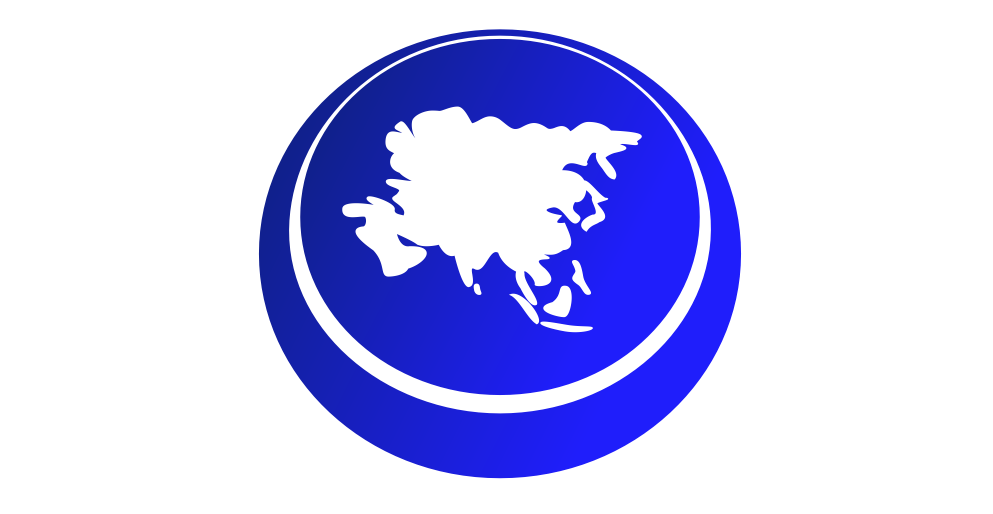 ASIA Coin (ASIA), developed by Asia Exchange, is the exchange's native token (ERC20), widely used in Asian markets by diamond, gold, and cryptocurrency vendors. The AsiaX Team now offers crypto trading combined with a stock search engine that searches over 450,000 loose diamonds. AsiaEx is a real-time cryptocurrency exchange that aims to provide maximum security while maintaining anonymity. Online Diamond Exchange-Crypto-to-Diamonds service allows significant cryptocurrencies to be swapped for certified stones with a unique identification number laser etched on them.
Availability
ASIA Coin is presently available on four networks. ASIA started with ERC20 (Ethreum). Polygon and Waves were deployed later. BSC (Blanace Smart Chain) was officially verified in January 2022.Users verified as vendors are permitted to post certified diamonds for sale on the site. ASIA Coin is presently available on Uniswap, SushiSwap, PancakeSwap, P2PB2B, Coinsbit, IndoEx, and Waves Exchange, among other popular cryptocurrency exchanges.
There are 19,100,100 ASIA in circulation (Asian Circulating Supply). The maximum supply for ASIA Coin is 100,000,000 units.
History
ASIA Coin was developed by Asia exchange; a decentralized exchange focused on over 70 of the most prominent cryptocurrencies, loose diamonds, and over 100 trading pairs available today in the Asia-Pacific (APAC) region. AsiaX is a decentralized exchange that serves the Asia-Pacific area. The team is committed to its customers' security and long-term survival and it offers unique staking benefits for a wide range of cryptocurrencies.
The group's members are seasoned foreign exchange specialists with a combined experience of more than two decades in the financial services business. Since then, ASIA Coin has grown to represent the most outstanding effort to date in digitizing the diamond trade. This has been reflected in its rapidly expanding community, which has expanded to include both cryptocurrency and diamond traders in recent months.
How Asia Coin Works
ASIA Coin acts as a middleman between hundreds of diamond dealers and crypto holders, ensuring that all parties are treated fairly and equally. The diamond search engine is regularly updated as newly certified diamonds are added to the continuously changing inventory. There seems to be a more significant number of dealers and investors who would want to take part in the liquidity but are just unaware of the possibilities open to them.
To further serve its users, ASIA Coins has recently added an instant crypto exchange option to their website, which is currently available. The idea is to reduce the number of responsibilities as much as possible by offering a non-custodial trade between hundreds of pairs. ASIA Coin says this solution will quickly be recognized as the best way to save your crypto investment while still swapping it when the time comes.
The simple solution is designed to make secure trading easier. To the most significant degree feasible, all transactions are safeguarded. Further, ASIA Coin promises complete and utter privacy.
Price Data from ASIA in Real-Time
According to CoinMarketCap, the current live ASIA Coin price as of 5 Jan 2022 is $0.060208, with a 24-hour trading volume of $116,059. The conversion rate between ASIA and USD is updated in real-time. ASIA Coin has lost 0.38 percent of its value in the last 24 hours. CoinMarketCap is presently ranked #4334, with a live market capitalization of not available. Although there is a maximum supply of 100,000,000 ASIA coins, the circulation quantity is unknown.
Where you can get
Asia Coin? 
IndoEx, Coinsbit, and P2PB2B are now the leading centralized cryptocurrency exchanges for trading Asia Coin+ all major decentralized exchanges
Asia Coin and Diamond trading
Hedge funds are always on the lookout for fresh investment opportunities available to all traders.
According to Forbes, one item that has benefited significantly from this trend is loose diamonds, which, when paired with cryptocurrency, offer one of the most inventive and fastest-growing options in the retail market.
ASIA Coin, which established the world's first sovereign diamond exchange, is considered at the forefront of this movement. When ASIA coin entered the market, it immediately disrupted the diamond trading business by offering a new perspective on the asset class that empowers all traders.
Positives
Even though diamonds have long been recognized as a form of investment, the general growth of trading options has been impeded by a lack of cooperative exchanges with appropriate liquidity. Due to the development of the ASIA Coin, which was founded with the objective of allowing holders of loose diamonds to trade their assets in the most negotiable way possible on the market, this is no longer the case.
ASIA Coin is already a leader in the digital currency market, thanks to several partnerships with other exchanges that contribute to developing a unique, non-custodial trade with low transaction fees.
Asia exchange (AsiaX) and Asia Coin
AsiaX has taken things a step further by allowing diamonds to be traded for all major cryptocurrencies, including ASIA Coin (ASIA). This update alters the game by enabling any trader to trade diamonds globally regardless of location, money, or other factors.
Loose diamonds are now available in ways that investors may never have anticipated, benefiting an established network of ASIA and crypto holders.
AsiaX has expanded from 260,000 loose diamonds in August to over 400,000 currently, making it the most effective running diamond service in the world. Investors are no longer reliant on exchange-traded funds (ETFs) or other instruments that diminish profits or agency. Instead, AsiaX's massive digitalization of the diamond trade allows investors unparalleled control over their trading and portfolios.
AsiaX's diamonds are GIA certified to safeguard gem buyers. In 2021, AsiaX had a busy year, bringing together money and other legitimate products in one place. AsiaX is an entirely free service.
 
References
https://www.financemagnates.com/thought-leadership/meet-asiax-the-worlds-first-crypto-to-diamonds-exchange/
https://coinmarketcap.com/currencies/asia-coin/
https://www.asiax.live/